So Pretty / Very Rotten
$

18.00

USD
Sold out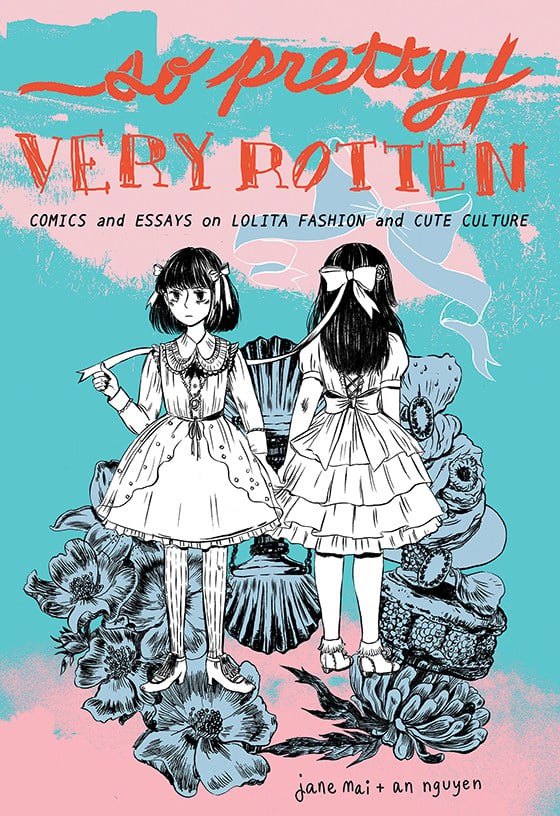 by Jane Mai and An Nguyen w/ guest essay + interview from Novala Takemoto
---
Color cover with B&W insides, 304 pages, B6 size, offset printing
---
Published by Koyama Press
A tome on Lolita fashion featuring various short essays and comic stories by the authors. Exploration of the fashion from perspective of Japan and North America.
---
A brief description of the contents:
7 short comics plus various illustrations
Essays on Japanese magazines, Visual-kei and Lolita fashion, Japanese cultural concepts on girlhood and maidenhood, a cross-cultural comparison of Lolitas in Japan and North America
Plus a personal essay by Jane Mai on her relationship to Lolita fashion and a short essay by Novala Takamoto and an interview
And more...!
---
SHIPPING OPTIONS: This is a very thick and heavy book so shipping overseas is costly. It costs $19US to ship outside North America by airmail (1-2 weeks). If you live in an area with a reliable postal service you may enter coupon code: SPVRSLOW as your shipping option at checkout for surface mail (1-2 months) for $10US shipping.


CONVENTION PICK UP: Enter coupon code PICKUP during check-out for pick-up at TCAF May 2018. I will be tabling in the Wowee Zonk room this year!