Blinded By the Ice - Yuri!!! on Ice fanbook
$

15.00

USD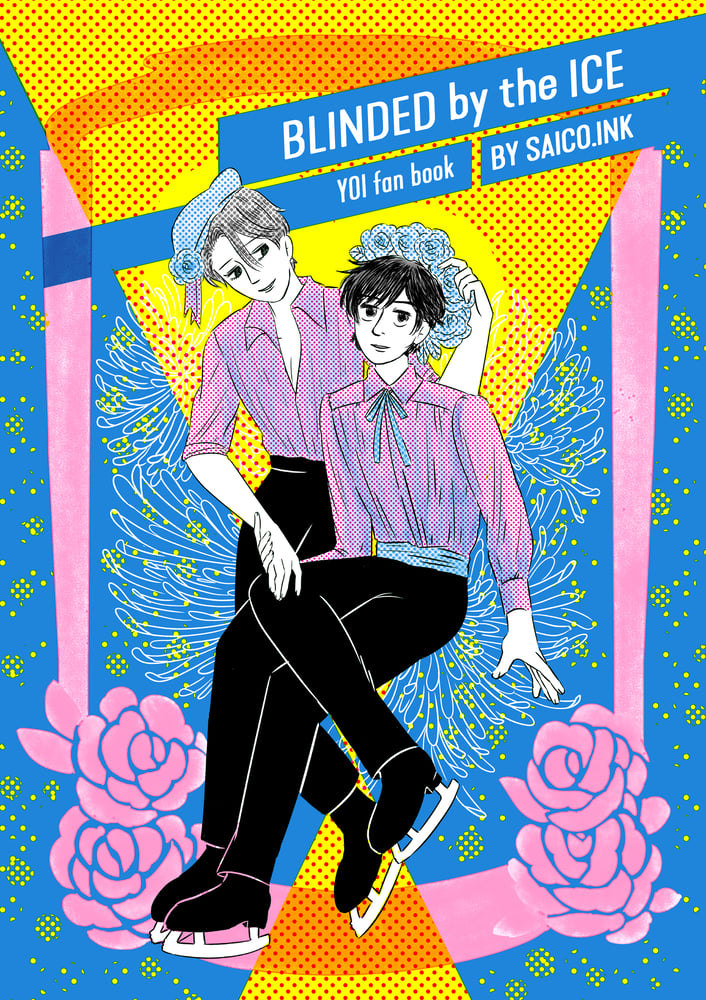 You can purchase the physical book, digital book version, or physical book + digital download combo. Please make sure you choose the right item when you order! Thank you!
Yuri!!! on Ice fanbook
Format: B6 size, 172 pages
Physical Book Printing:
2nd edition: 4 color Risograph cover, B&W printing with colour inserts, perfect bound
Digital Book Version:
173mb High quality PDF file, downloaded through itch.io platform, link sent through email / Digital download will discontinue on 1/1/2019. For digital version only, shipping is free. Because of Bigcartel system I can't adjust the shipping costs, but I will refund after receiving your order. If this is problem, please message me. I can create a separate invoice for you with only price of digital download. Thank you.
Content: comedic and sweet nostalgic stories
Rating: All-ages
Once in 10 years I am moved enough by an existing work to create fanwork. Yuri!!! on Ice meant a lot to me so here I am with a long comic book celebrating my love for it.
Two main stories:
Don't Leave Me This Way - 1977-1980 AU story featuring Victor and Yuuri. Because Victor is part of the USSR team he and Yuuri can only meet during competitions. They keep in contact through letters during the off-season. Roller disco, a date in Vienna, famous Hotel Okura in Tokyo, and other fabulous situations. For you oldies out there - a joke about taxes and mortgages.
Makes Me Think of You - Set in official timeline, after events of Grand Prix Final and Japanese and Russian national championships - Yuuri and Victor return to Hasetsu for the New Years. A sweet story.
PLUS - 8 pages of linear notes, 3 page freetalk, and 13 pages of bonus comics.